The best way to enjoy your holiday is by identifying a new location like a national park near San Francisco to tour. People go on vacation for various reasons and motives.
Travelling has always been an avenue of getting out of our comfort zones and a chance for new experiences. It isn't delightful to resume work or school after a holiday, only to hear your friends narrating the beautiful moments they had on their vacations, yet you were indoors the entire holiday.
Explore The Beauty of National Park
Sparkling pacific coastline, giant redwood forests, historic rockscapes and the mighty looks and beauty of National Park in San Francisco. National parks are one of the most attractive tourist sceneries in most places, especially for people who love nature.
Well, San Francisco is one such destination and has some phenomenal national parks which are visited not only by its locals but also by international tourists. There are about six national parks that are situated near San Francisco. The parks are fascinating to visit and would be almost impossible to cover them in a single day; therefore, you need sufficient time to travel around this place for a beautiful experience. Let's go to explore national parks near San Francisco:
Golden Gate National Recreation Area
This area is famously known for its magnificent parks and beaches and also the fact that it's a historic site. This area is the perfect destination for any age group from kids, teenagers, and adults. The area has both north and south entrances with welcome centers where visitors get briefed on the activities of the entire recreation facility. For the lovers of bicycles, there is a bike rental at around presidio and wharf.
Most people who have had a biking experience in this area say that the climb to the Golden Gate is a tough one, but it is fun. Besides, there is a path which is car-free that bike pass guaranteeing their safety.
Golden Gate is a destination that is toured by many people. Usually, low seasons are the best times to go on tours because the traffic in parks and beaches are minimal; also, prices are standardized, unlike the peak seasons.
South Sides of The Bridge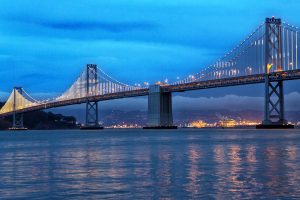 For people who do not prefer biking, are advised to board a bus to the south sides of the bridge then walk for some miles into the facility. This area can get pretty windy, especially on the bridge; therefore, it would be prudent to pack a light jacket despite being summer and some comfortable walking shoes because of the distance to be covered. Some of the places in the recreation area include;
Sutro Baths: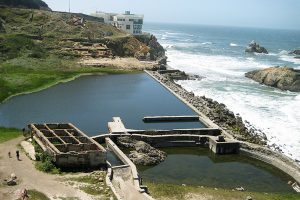 This is one of the magnificent places to explore in the Golden Gate facility. It is known for the hiking trails and a through pass that leads through a tunnel to a cliff. Sutro Baths are known to have a lot of wildlife which are inside the water, or near, therefore, it is advisable to be careful in such areas
Muir Beach: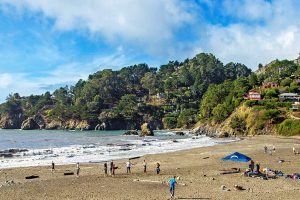 Situated in the Northern part of the Golden Gate Bridge, this Beach is a unique one, with its proximity to the Muir Woods. It is a perfect and quiet hideout with some houses built just above it making you feel you are in your own undisturbed space. The Muir National Monument is close to this Beach; hence you can be able to access the place while visiting the Beach.
Baker Beach: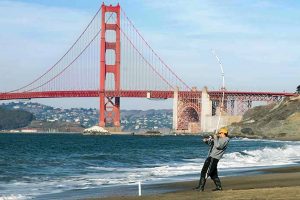 This is a section of the National park that is loved for its fantastic view of the Golden Gate Bridge. It is the longest and the best sand stretch In the Bay area with ample parking for those who get there early. Bakers Beach is very calm, with a gentle breeze. The lovers of this place prefer to visit in the afternoon because as the sun gets low, the view of the Golden Gate Bridge is exceptional.
Read our another article HERE >>> Must Eat Street Food in Korea
Historical Fort Mason Center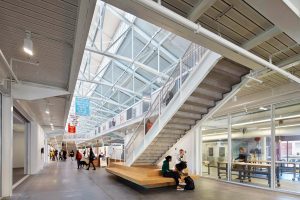 The Golden Gate recreation area is not only characterized by beaches, but they're other cool spots such as the Fort Mason, which is situated under the Golden Gate Bridge majorly toured by people who Love history. It is also an excellent place for biking and public events. There also exists a kite flying destination at the ocean Beach. It is very crucial to note that before one chooses to visit any destination, information about the place is paramount.
Yosemite National Park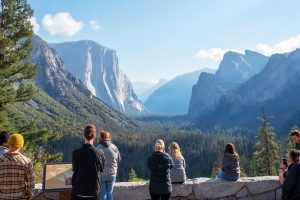 Yosemite National Park is a fantastic beautiful national park. Really a must visit if you are there because the park is huge and also a little further from San Francisco. If you want to explore this park fully then you have to spend a little longer than a day, but it is more than worth it.
Yosemite is best known for the various beautiful waterfalls and granite blocks including Half Dome and El Capitan. With a bit of luck (or bad luck) you will also come across the famous California Bear, a brown grizzly bear. Hiking to the top of the Yosemite Waterfall is fantastic but certainly a challenge. If you want to camp here! make sure you reserve your place well in advance (read months in advance).
Joshua Tree National Park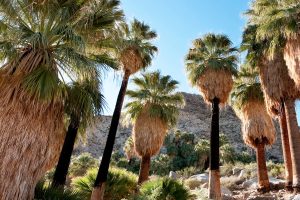 In southern California you will find a breathtaking desert landscape, named after the special plant that grows there: the Joshua Tree.
The park is a combination of the Colorado Desert in the east and the Mohave Desert in the west. Due to the lack of water in the park, it is not recommended to take long walks, but bike rides and road trips by motorbike or car offer a beautiful view of the special ecosystems of this park. Also this Joshua Tree full covered of natural beauty national park near San Francisco.
Final Words
For those planning to spend some time in San Francisco, make sure you get yourself a comfortable and affordable place to reside in for an even better experience. Apart from the Golden Gate, there exist other beautiful parks and areas to tour around the city.
In a nutshell, there is always something for everyone at the Golden Gate Recreation area. It's a destination admired by many. Plan your trip and make sure to abide by all safety rules and have fun.