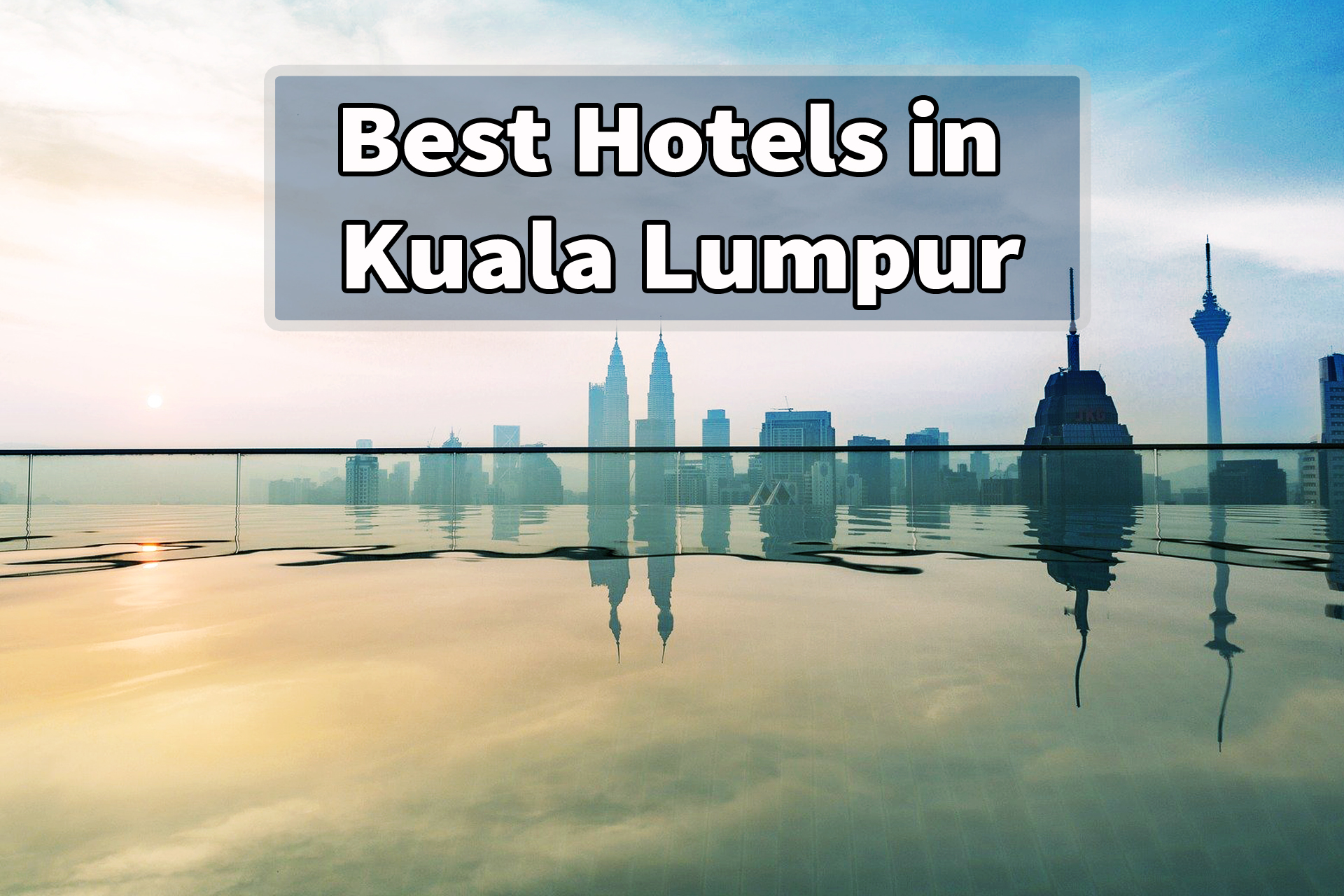 The capital city Kuala Lumpur is becoming one of the busiest cities in the world. Now KL is a very popular destination among business travelers and tourists. In the city you have a huge range of accommodation, varying from ultra-luxury to dirt cheap. Lots of honeymoon couple everyday travel in Malaysia, also KL has huge romantic hotels for them. Travelers who like some luxury can go to a fantastic 5-star hotel, travelers who prefer to stay in low-budget but beautiful hotels have a wide choice of various beautiful boutique hotels. Backpackers can have fun with a huge amount of cheap hostels. In short, KL has something for everyone.
The world's most famous chain hotels and resorts have a branch in the metropolis of Kuala Lumpur. They all compete with each other a few square kilometers in the center of the city. Most of the hotels offer you a beautiful city view, especially at night, you can enjoy the glamorous lighting nightlife of Kuala Lumpur. The Traders Hotel has been the top-rated hotel in the city, here we going to explore some best hotels in Kuala Lumpur to stay with a beautiful city view.
Best 10 Hotels in Kuala Lumpur
01. Grand Hyatt
Grand Hyatt is one of the most beautiful and tourist attractions hotels in Kuala Lumpur. If you love all finer things that are well decorated than Grand Hyatt will be the best hotels while in the Kuala Lumpur. Grand Hyatt is only a few minutes walking distances from city landmarks The Petronas Twin Towers – KLCC. KL convention center and the open green park of the city the KLCC park are all close by this hotels. Pavilion Bukit Bintang the main shopping mall of the city also connected via a covered sky-bridge outside with Grand Hyatt hotels.
This hotel offers a complete range of facilities for his client including a 24-hour well-equipped fitness center with personal trainers, wifi access, Spa, treatment rooms, steam, sauna and ice fountain rooms, LCD screens, high security, 24-hours CCTV monitoring etc.
02. The Majestic Hotel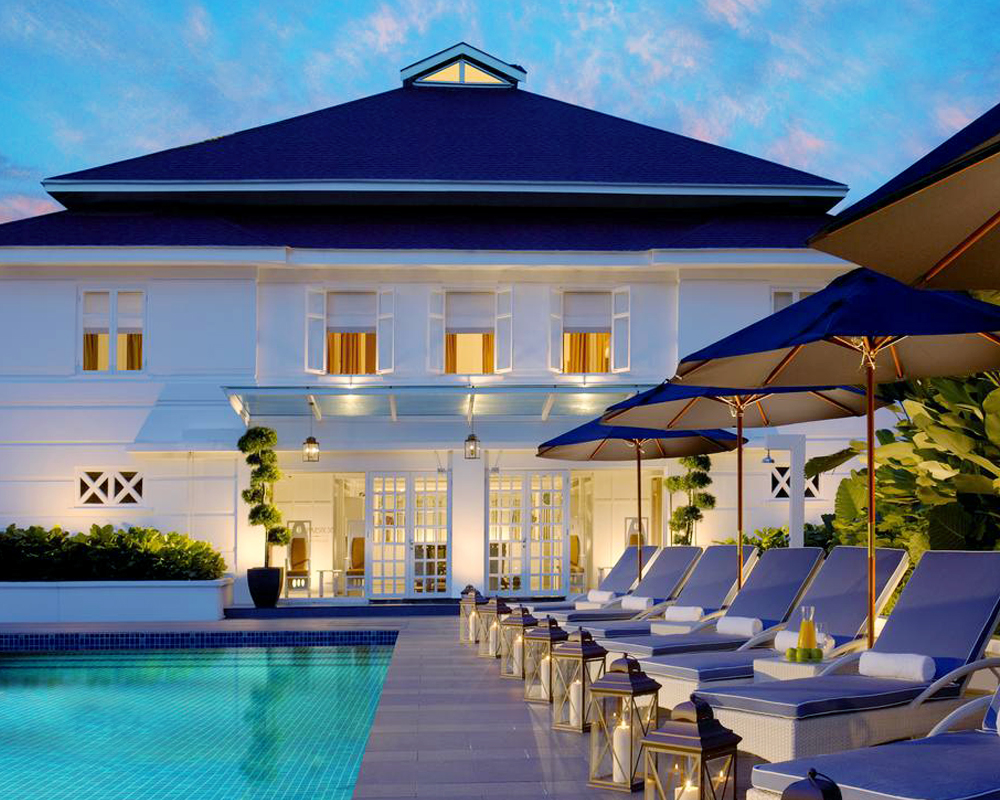 The Majestic hotel is called the icon and glamour of Kuala Lumpur. Majestic is a 5-star luxury hotel situated slightly outside the heart of Kuala Lumpur Bukit Bintang city center. The tower wing and Majestic wing hotel is divided by these two buildings. The Majestic is very close to the KL Bird Park and Berjaya Time Square shopping mall. It is also a historic place in Malaysia, it was a glamour spot of Kuala Lumpur during and before the second world war. You can find the historic vibe one the decorate with white shorts in these hotels.
The Majestic hotels offer a luxury and glamorous range of facilities for his customer. All the things in the hotel just speak luxury with a complete business hotel looks. The interior style can be described as colonial, elegant and classy. You can find the hotels very luxurious in decorating with colonial touches, by marbled floor lobby, also in the room hallways and floor carpet. The world-class facility including Gym and pool, Delicious foods, wifi access, Spa, treatment rooms, LED screens, high security, 24-hours CCTV monitoring make your time more relaxed and enjoyable.
03. Le Meridien Kuala Lumpur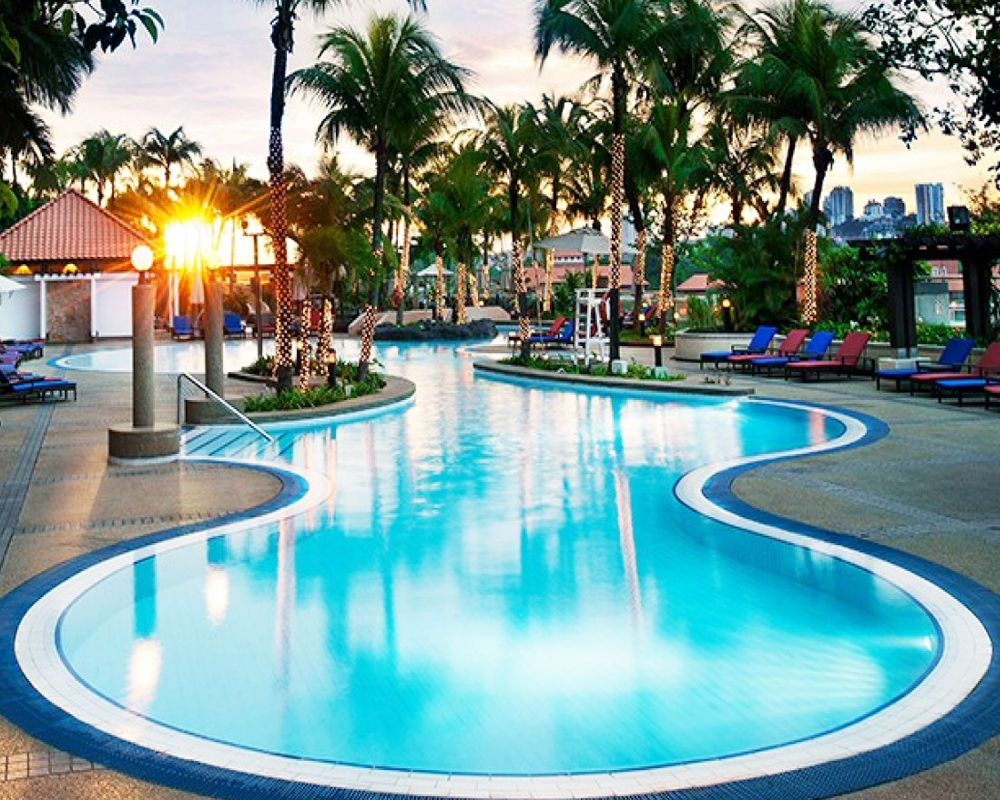 Le Méridien is one most famous and luxury hotels in Kuala Lumpur. It is just next to KL Sentral, the premier transportation hub with a network of integrated train and bus connections. Le Méridien is looking very classic, minimalist style decorated with lots of mirrors and brass.
Le Méridien offers most quality facilities include a fitness studio, wifi, security, modern spa and pool. Méridien is also famous for its delicious foods, has an award-winning restaurant. You can enjoy your meal with Japanese, Chinese, Italian, Indian and local delicious and healthy foods.
04. Traders Hotel KL
Traders Hotel is one most luxurious and modern hotels in Kuala Lumpur. Traders Hotel is a five-star hotel with modern decor and world-class facilities. This hotel located on the opposite side of the Malaysian tallest skyscrapers Twin Towers and Kuala Lumpur Convention Centre. Traders are the most perfect hotel for business owners in this time in Kuala Lumpur with a secretarial service business center and a well design meeting room. Also it is a great place to stay with luxury facilities, city views and a beautiful location.
Traders hotel offers impressive facilities such as beautiful KLCC view, the open green park of the city KLCC Park with a jogging track with beautiful nature view. Also the hotels covered with wifi, 24-hours security, pool, fully-equipped gym with sauna, a spa with five treatment rooms, Sky Bar with city view. Traders will make your time more enjoyable in Kuala Lumpur.
Let's Watch a Video Review!
05. Sheraton Imperial KL
The Sheraton Imperial Kuala Lumpur is one of the first-grade hotels in Kuala Lumpur. Sheraton is only a few minutes walking from the city center and just a few steps away from modern city Transportation MRT, monorail and LRT. The long-established hotel is just a minute away from the Cit's elite shopping mall and dining venues, so its the favorite among locals and travelers who finding luxury hotels in Kaula Lumpur.
The Sheraton Imperial offers quality accommodation, view of nightlife street, view of Petronas Twin Towers. Food and Restaurant of Sheraton are world-famous, best Chinese, Japanese, Italian, Arabic, Local and Indian all the foods different tests will give different vibes when you find the answer why these foods are awarded winner Foods.
06. Shangri La Hotel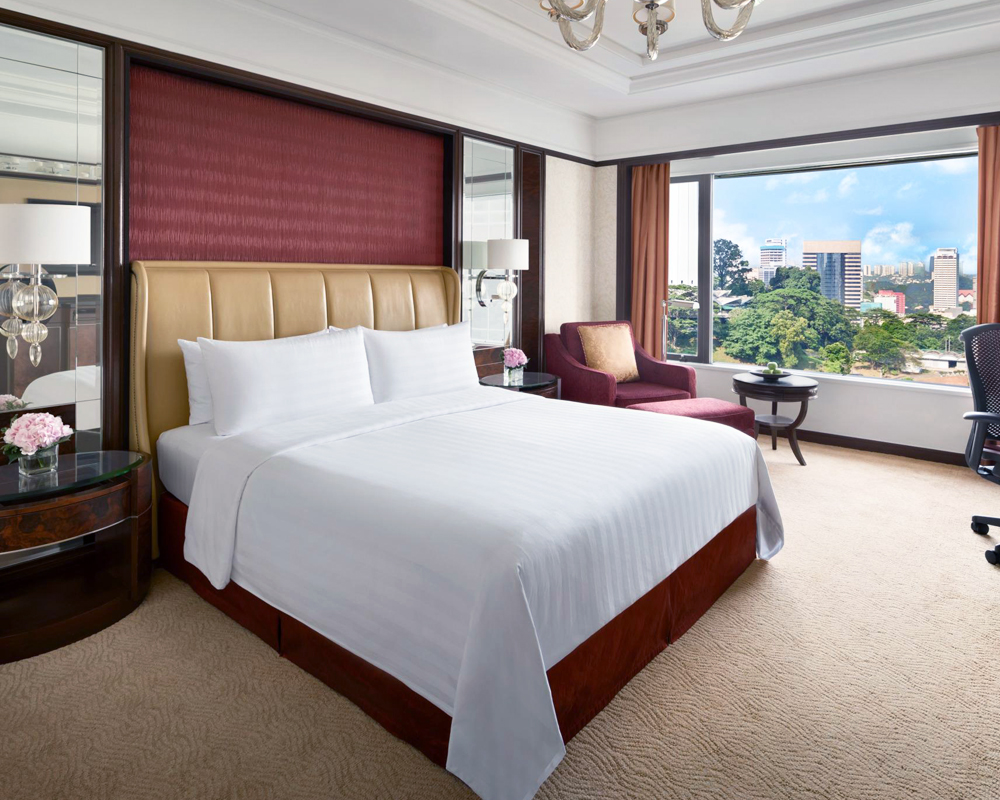 The Shangri-La is another famous and luxury hotel in Kuala Lumpur. The hotel's group that began in Singapore, the chain branch Kuala Lumpur is known as The Shangri-La KL become one of the most luxurious hotels. This is become the cities most popular hotels because of their leafy canopy of green trees shaded sidewalk.
The modern and luxury interior design, well decore with costly furniture its become one of the expensive hotels in KL. The Shangri-La offers the most beautiful city view from their pool and a stunning close-up view of the PETRONAS Twin Towers. Also the hotels cover up with wifi, gym, spa, delicious foods, security, and modern bar.
07. Hilton Kuala Lumpur
Hilton KL has become one of the most famous hotels in Kuala Lumpur. If you already know the center of Kuala Lumpur, the Hilton Kuala Lumpur hotel is also worth considering. The hotel is located above KL Sentral, the premier transportation center of Kuala Lumpur. You can easily get to the airport from the central station and the various attractions in the city are all quickly and easily accessible by metro or monorail. The sixth and seventh floors of the hotels are dedicated to meetings, conferences and events.
The hotel offers a fantastic beautiful view over Lake Gardens, a beautiful park. Hilton has several very good restaurants with town famous foods. Also it is covered with wifi, a two-story gym, spa, sauna, and pool. The Nu Sentral shopping center is also located within the same mega-complex.
08. PARKROYAL Luaka Lumpur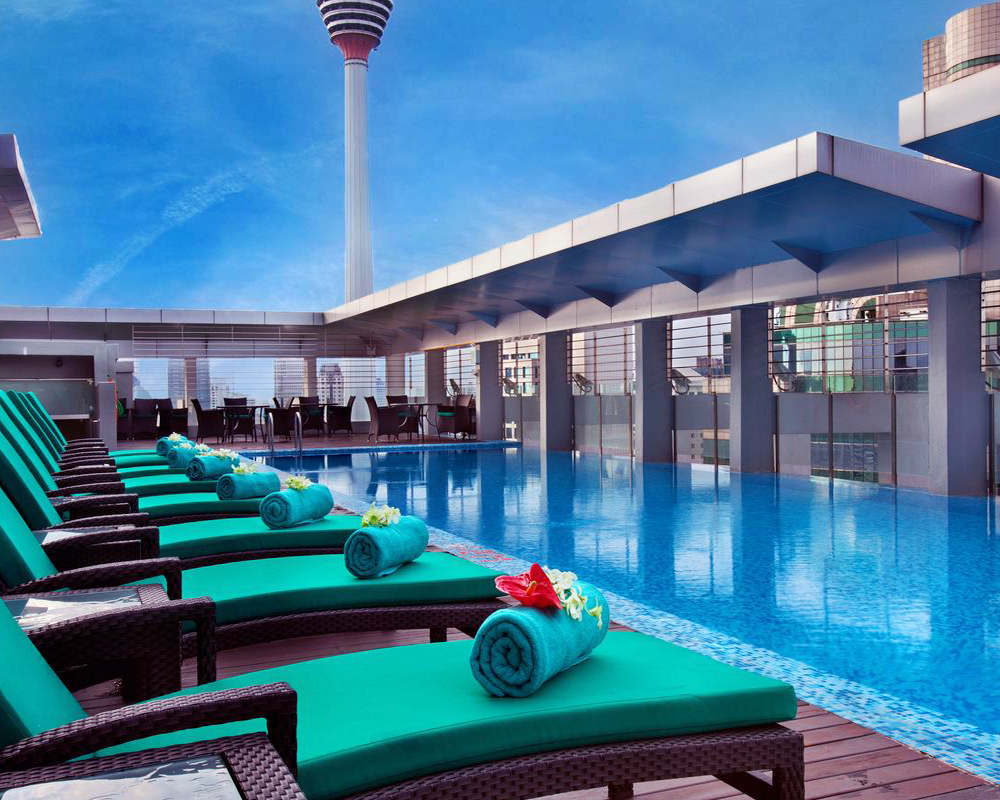 PARKROYAL KL is one of the most important hotels in Kuala Lumpur. This is one of the most modern and newly decorated hotels in KL. This hotel located in a great location set on the corner of Jalan Sultan Ismail. In this area you can find a prime shopping mall and nightlife strip, also Bukit Bintang the heart of Kuala Lumpur is a few minute's walking distance.
Parkroyal is very near to all key shopping malls of KL including the Berjaya Times Square shopping centers, Lot-10, Pavilion and Sungai Wang Plaza. The hotels offer six different room types, cover with wifi, gym, spa, foods from award-winning restaurants in Malaysia. ParkRoyel's restaurant Chuan Dou Hua listed as one of the best hundred Restaurants in KL.
09. Capri by Fraser Kuala Lumpur
If you like stunning city views from a rooftop bar of the cities longest tower then Capri by Fraser Kuala Lumpur is for you. This 33-story tower is one of the modern hotels in the city. It is located in the newly transformed in the city of the Bangsar South district. Capri by Fraser has 240 spacious studios and apartments with new decore and design.
Capri offers the most latest facilities to the visitors with hi-speed Wi-Fi, beautiful lights, casual dining, Delite and the poolside bar. The newly design apartment has a well decorate meeting facilities, also has a wealth of entertainment and recreation options. The rooftop bar of Capri by Fraser has become one of the most popular places for travelers and locals to enjoy the beautiful view of Kuala Lumpur city.
10. Prince Hotel & Residence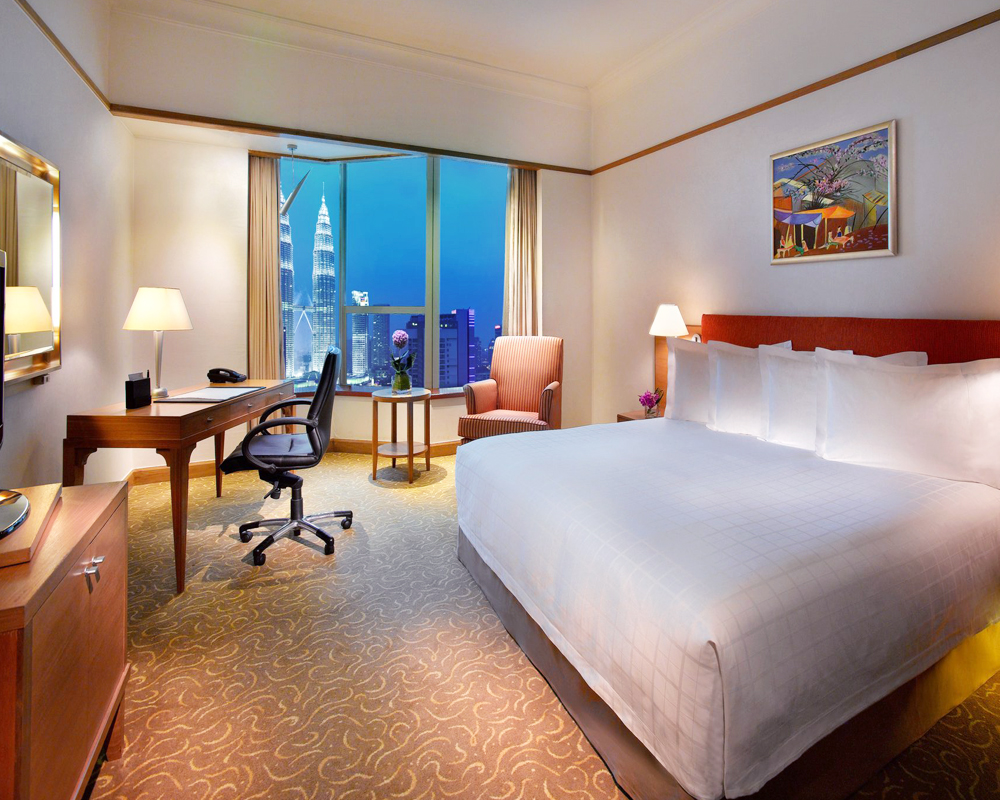 Prince Hotel & Residences is one of the most beautiful hotels and service apartment in Kuala Lumpur. It is conveniently located in the middle center of the city. Also Prince Hotel is just a short walking distance from the key shopping mall of KL Pavilion and the heart of KL Bukit Bintang. The main attraction of Kuala Lumpur Suria KLCC is also very near to this hotel and service apartment. Grand Deluxe room offers you the gorgeous 180degree view of the KL cityscape and twin towers.
Prince Hotel and Residence offers huge facilities to residents include an outdoor pool in the garden splendor, Gym, Lightful kids club. These hotels are famous for very good foods also! if you like scrambled eggs, sushi, snack, heavy or light meal then three restaurants of this hotel and residence are waiting for you with Japanese, Cantonese and fusion foods.
Wrap-Up!
Can't get enough of hotels to stay in Kuala Lumpur like our list? The fast-growing capital city KL has a lot of accommodation to stay in. You will get more hotels and resorts to stay in Kuala Lumpur, So you certainly don't have to limit yourself in there. So highly recommend let's pack your bag to choosing Kuala Lumpur as your next travel destination to visit.