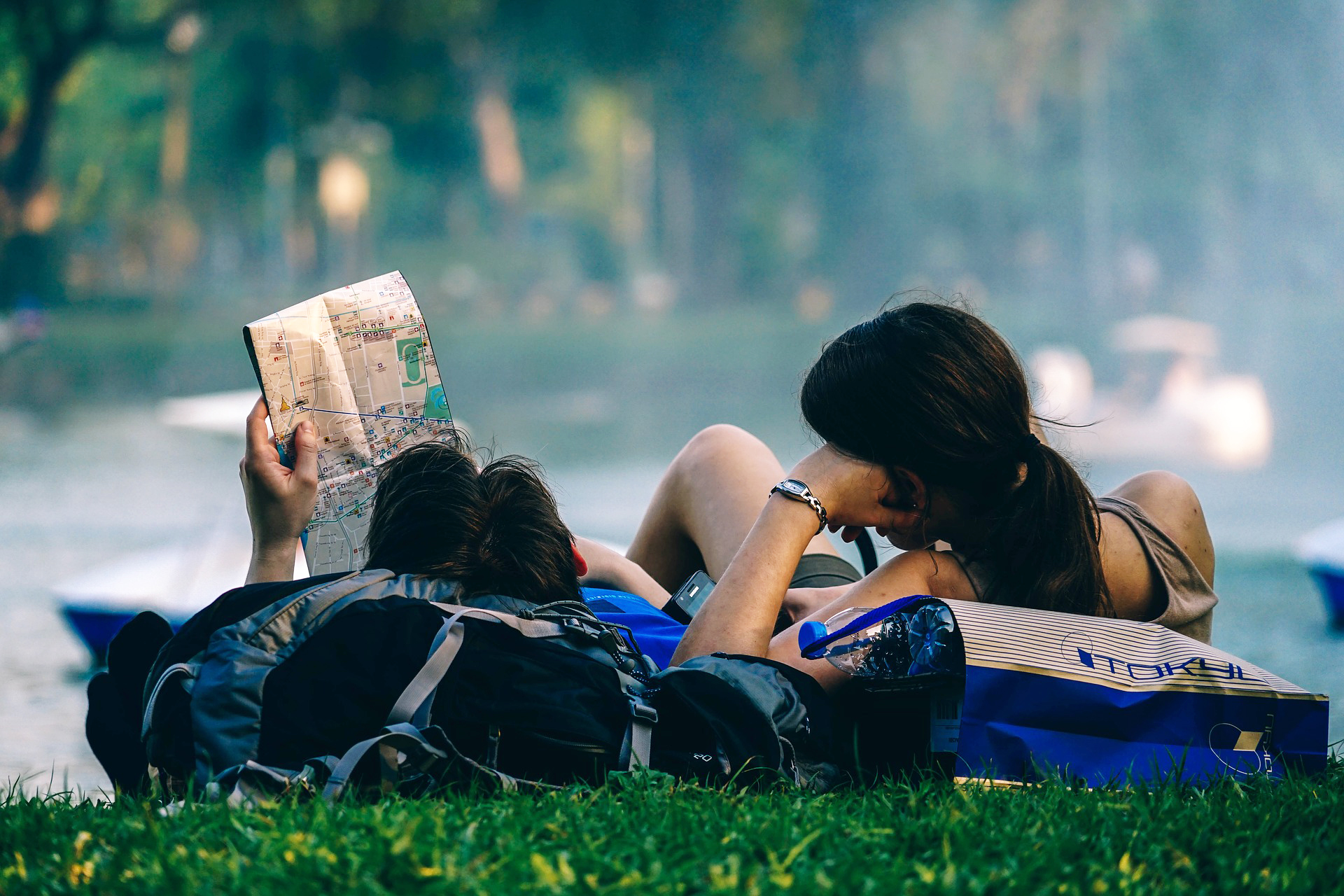 Hi, my name is Jack, I traveled quite a bit. I absolutely love traveling. In this blog, I going to share about travel essentials. I always got a ton of travel related questions also a lot about packing and I'm actually leaving tomorrow to go from Kuala Lumpur to Singapore and then I'll end up going to Thailand.
So I think it was a perfect time to kind of writing an article for you all that what's in my carry-on and travel essentials! So I've got a lot of trial and error in my day.
I'm gonna telling you about few items, so you going to know all about like the carry-on and travel essentials for what I bring on the plane for the journey itself and not like necessary clothes and what not but kind of for the travel portion. Then what next! Ohh yaa now I am going to tell you what I packing my carry-on for travel essentials.
Backpack:

First and foremost travel essentials is a comfortable backpack, I very rarely travel with like fashion in mind it's more like convenience.  I'm trying to be smart it's like in the past I've traveled with 2-3 small-small bags but I realized it was just stupid things! Because sometimes I felt tired to carry all bags in flight and local transport.
So it's just so key to have a good backpack with a ton of pockets! yes, you need all this pocket to easily fit for laptop, camera equipment, essential documents and ofcourse for essential clothes. So backpack is the first and foremost.
Headphones:

Especially in our modern day is technology! so when it comes to the flight or local transport I want to make sure I always have a pair of headphones, I could not survive a long flight or a long trip without them.
I usually bring actually two pairs of headphones (emergency purpose) so my second carry-on for travel essentials is obviously my headphones pairs.  My two pairs of noise canceling headphones! I love these it's great to listen my favorite music and kind of zoom out so feel like a DJ when I wear them which is a plus maybe not a cool one but you know DJ vibes.
It's important to bring headphones with an extra jack because on flight if you don't watch a movie then you feel really boring but generally most of the airplane all jacks are usually the same size they're not gonna be the size of the newer iPhone headphones so make sure you have extra jack or at least an adapter of some sort so you can watch a movies to bear through the long hours.
Laptop: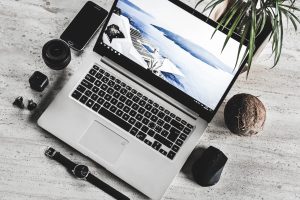 Nowadays having with the laptop is crucial! I mean I always keep my laptop with me almost everywhere I go.  Because I'm constantly working on essential things, check my mail and social chatting with friends and family in any little time gaps that I have.
So I always bring my laptop with me as well as a laptop charger and of course an iPhone charger both days are crucial because it's a long play now there are a little piece of technology that I highly recommend bringing on a long trip is an external iPhone charger because you never know if your airplane might not have plug-in to charge your phone and trust me in our day and age you do not want to have a dead phone while traveling.
Phone & Camera:
Yes, my phone but make sure it's not dead (hahaha). I literally rely on my phone for everything. I often have like my ticket saved on it. I use it to call an uber or whatever find the bus. I need to take once I arrive at the airport. I check on it for like transfers so basically I highly recommend a phone! no a power bank.  Actually everyone has a phone in these days so bringing one of the power banks in
case something happens you want to be able to have your phone alive then it will give you pleasure.
I always have a camera with me on travel time and its another carry-on to peck. Yes, you have a phone with a good resolution camera and by using this you easily can capture some beautiful view also can click your travel moment. But a camera will give a professional look and will help to record huge RAW footage for your future memory because each moment is kind of capture a more meaningful way and it's more selective.
Comfortable Shoes: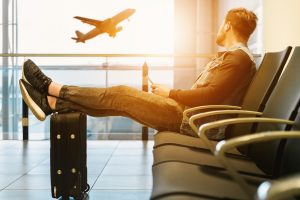 Usually I take to pack two kinds of shoes for my travel, for airplane flats or flip flops. Because this is always the most comfortable for me to travel in because I hate shoes.
Also I am not comfortable to wearing anything restrictive on an airplane, because most of the time I have to remove them at some point. If I wear flats, I pack the flip flops or vice versa.
And don't forget to take some pair of SOCKS! Sometimes in airplanes are cold. Even if you're going somewhere hot, bring some pairs of socks for security and emergency.
I have shoes but I love sports shoes! Because in my traveling time its give me extra strength and comport me to walk and run. So ofcourse I never forget to take my sports shoes in my traveling time.
Wallet Clutch Purse: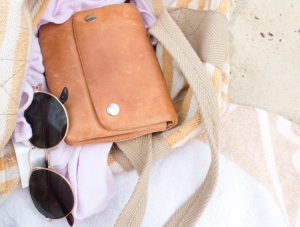 In every travel cash and essential documents are the most valuable things. I absolutely hate having to search for carrying on travel essentials documents and cash in my large bag. You're constantly having to get out money, ID, ticket, and passport.
Also on the airplane I want to keep my cash, phone, tickets close to me so a wallet clutch cross-body purse gives me solutions for all this problem. I wear this on my person through the flight and travel time. You can find a nice design wallet clutch cross-body purse in your nearby mall or airport shop.
Book, Pen and Glue Stick: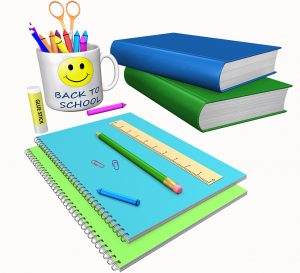 For entertainment on a long flight, I usually bring a book of some sort. I highly recommend bringing a small paperback book if you're going somewhere we're gonna be carrying your luggage personally like far distances you really want to minimize the amount of weight.
So I like to take a small adventure storybook to keep me company on a long flight or a long train ride. I love to write a blog and just kind of capture how I'm feeling and the memories that I've experienced on my traveling time, about where I'm going or where I've been even maybe how it changed me or hiker for a really unique experience.
So I love to bring a notebook also with me, so hand-in-hand with the notebook, you need a bomb pen of course. One thing that took me a while to realize from a lot of different trips but I should carry with me and carry on is a glue stick also by this I can attach anything if need.
And might seem a little obscure but that is because I personally when traveling loved to collect like little metro tickets and like museum ticket stubs and like a concert ticket.  I like little physical pieces a memory for the longest time.
Water Bottle and Snacks: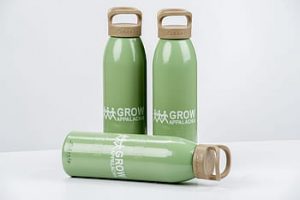 In your travel time when you will going to taking off or landing and just you know to keep you busy run your board definitely it brings your own water bottle not only is it sustainable but they usually give you small bottle, not much water when you're on an airplane,  so I recommend a water bottle to keep you hydrated.
I highly recommend that to bring some healthy snacks with you on the airplane. Because you will feel so much better if you're putting something good.  I'll go on some flights and I just buy a crap ton of candy and eat it all and you literally feel awesome, especially when you're sitting in the sky in a small little chair for like 7 hours at a time.
Also you will feel so much better when you're in the airport area food is insanely expensive and then when you're on the airplane food is just genuinely pretty gross.  I usually bring like something I can snack on like I have these little green Apple, a snack crisps biscuits and chocolate.
Vitamin & Supplements: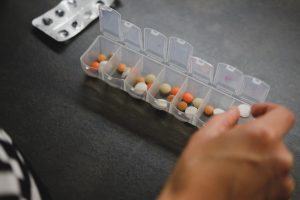 I like to recommend bringing some type of noun supplement or vitamin of some sort. Sometimes it's so hard to eat while in your traveling like I said airplane food isn't usually that good or very healthy.  And it will a long flight or an overnight flight or if you're changing time zones then you're gonna be eating it really weird schedules which is just not great for your body.
So I definitely recommend to bring some vitamins. Also I want to recommend for pocket protector supplements which are basically probiotic supplements because I'm somebody I get sick pretty easily and it's very common to get sick while traveling.
So I definitely recommend bringing some supplements. I usually bring because a doctor actually recommended this to me when I had a really bad science infection after traveling.
Comport Things: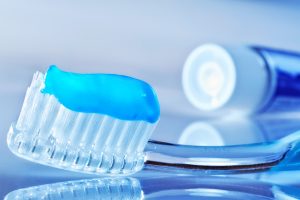 Few items for comport as a travel essential before starting your trips or flight. I think super helpful things on travel is a sleeping mask and you can just try and sleep your way through the flight personally suck asleep in airplanes but if you're good at it I commend you I am jealous keep it up.
I'll bring my toothbrush and toothpaste I hate that dirty mouth feeling especially after you've like eaten several meals and if you're like sleeping on the airplane you wake up but you just feel gross like trust me you're gonna want to brush your teeth or at least like having mouthwash or something otherwise it's just gonna feel real gross especially after a long trip.
I bring my shampoo with me in all the travel time. Usually when arrived at my destination and my hair usually just looks gross and greasy! so this time I like to use dry shampoo gives a little life again what she looks like.
Read our another article HERE >>> Must Eat Street Food in Korea 2020
In Conclusion:
Alright, those are all my items for what I pack on my carry on travel essential while traveling. I hope this helps you guys if you are planning to travel in this year 2020.