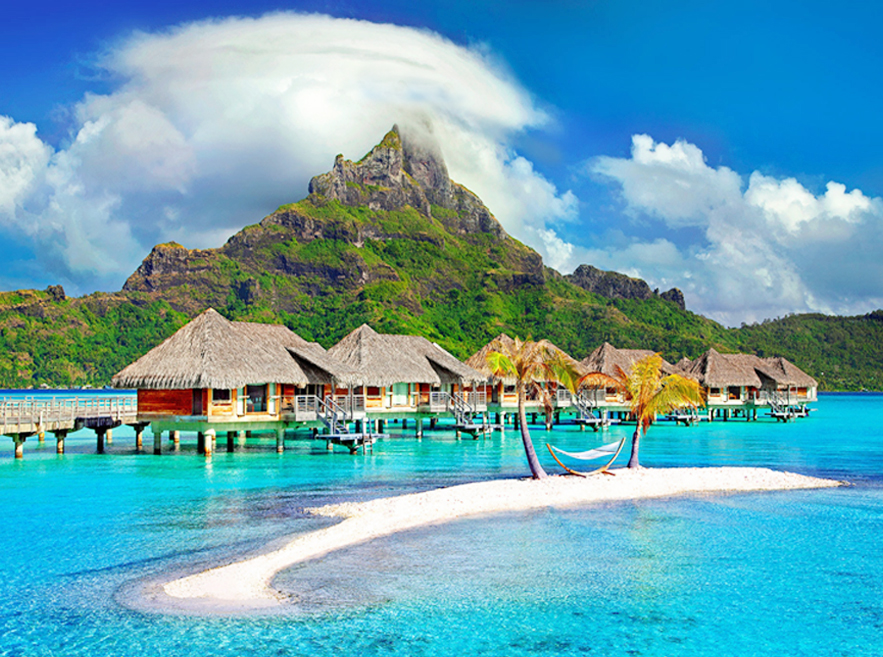 Are you loves to walk along the shore of any beaches? and want to take a vacation to a beautiful and tropical location? You should think about choosing beaches in Malaysia as your next vacation spot. The peaceful atmosphere and stunning views of the beach as well as the variety of travel facilities provided, make the beaches in Malaysia a strategic location for your holidays.
Malaysia is known as truly Asia has something for anyone who enjoys traveling to a tropical spot to relax and revive. Check the list below to know about the top beaches in Malaysia before your visit to amazing and beautiful Malaysia in this magical year 2020.
Here we going to explore TOP 10 BEACHES IN MALAYSIA for your next travel destination:
1. Pasir Panjang Beach: Redang Island, Terengganu
Redang Island is one of the most famous islands in the Redang cluster, which forms a marine park in Terengganu. The island is about 45 kilometers from Kuala Terengganu. Pasir Panjang is the largest beach in this Island also its consider the best beach from the list of beaches in Malaysia. You have to take a 40-minute boat ride from Merang Pier to reach this beautiful Pasir Panjang Beach.
This beach called the longest beach on Redang, located on the East coast of the island. Majority of the accommodations like resorts, hotels, apartments are located here. Some popular hotel and resort to stay here are Redang Beach Resort, Sari Pacifica Resort & Spa, Redang Paradise Hotel, Coral Redang Island Resort and Laguna Redang Island Resort.
The specialty of this beach is, the water of the beach look like crystal clear, So Pasir Panjang beach is ideal for swimming activities but not as good for scuba diving as there is not much coral.
If you have a medium budget like me! (hahaha), try to avoid visiting Redang Island during the monsoon season from November to February. This is because at the moment, all accommodation is closed and transportation to the island is very limited. There is no low cost accommodation available on the island. Most of the resorts operate and are located in Pasir Panjang is medium or high cost.
2. Pantai Cenang Beach, Langkawi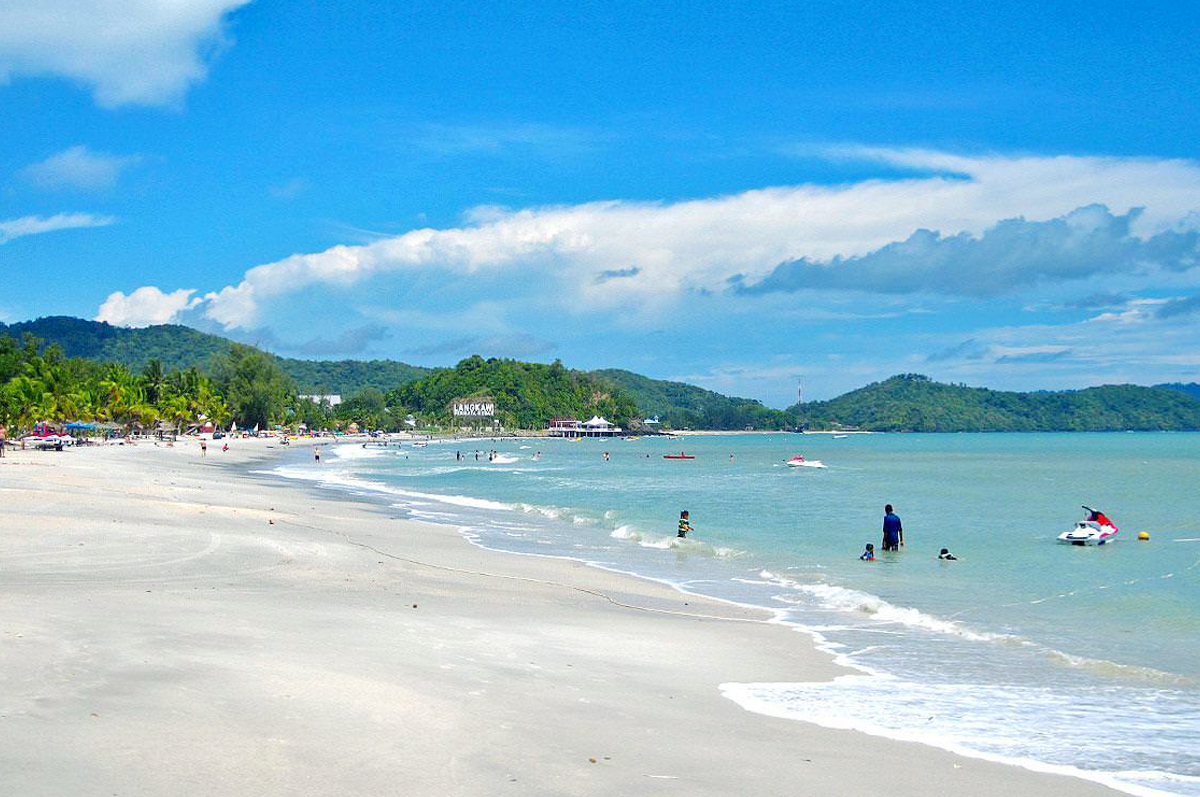 Pantai Cenang is known as the tourist center of Langkawi. Langkawi is considered the most attractive tourist attraction at this time and most of the beaches in Malaysia are in there. Cenang Beach (Pantai Cenang) is located on the south coast of Langkawi. The beach at Pantai Cenang is one of the most beautiful beaches on Langkawi. From the main street, you have various sandy paths that take you to the public beach. The beach is around two and a half kilometers long and in places up to 40 meters wide at low tide. The beach, lined with palm trees and trees, is largely clean and a prime sunset point.
However, the beach also often quite busy, with many water activities (such as parasailing, jet ski etc). You have several restaurants and bars on the beach. You can come here for a delicious meal or just a drink, while you sit with your feet in the sand. Hundreds of beach chairs can be found on the beach, but if you decide to lie on it, it will come along after a while to deal with you.
If you love fun and water sports, then Cenang Beach is the place for you. Numerous providers here rent jet skis, water skis, and Banana or dragon boats on the beach. Parasailing is very popular and protective at Pantai Cenang. Most of the visitors want to experience of Parasailing in this beach.
At Cenang Beach you will find numerous hotels and resorts of all categories with different price ranges.  You can find here a huge amount of basic guesthouses and resorts. You also have a few luxury resorts with a swimming pool. Also it is the only place where you can spend the night cheaply with really low cost. Because of various type and price of hotels and resorts facilities it become an attractive destination for backpackers.
Along the main street you have an endless amount of small shops, including various supermarkets and also many souvenir shops to buy your essential things and also you can get here a very beautiful gift for your friends and family.
3. Tioman Island, Pahang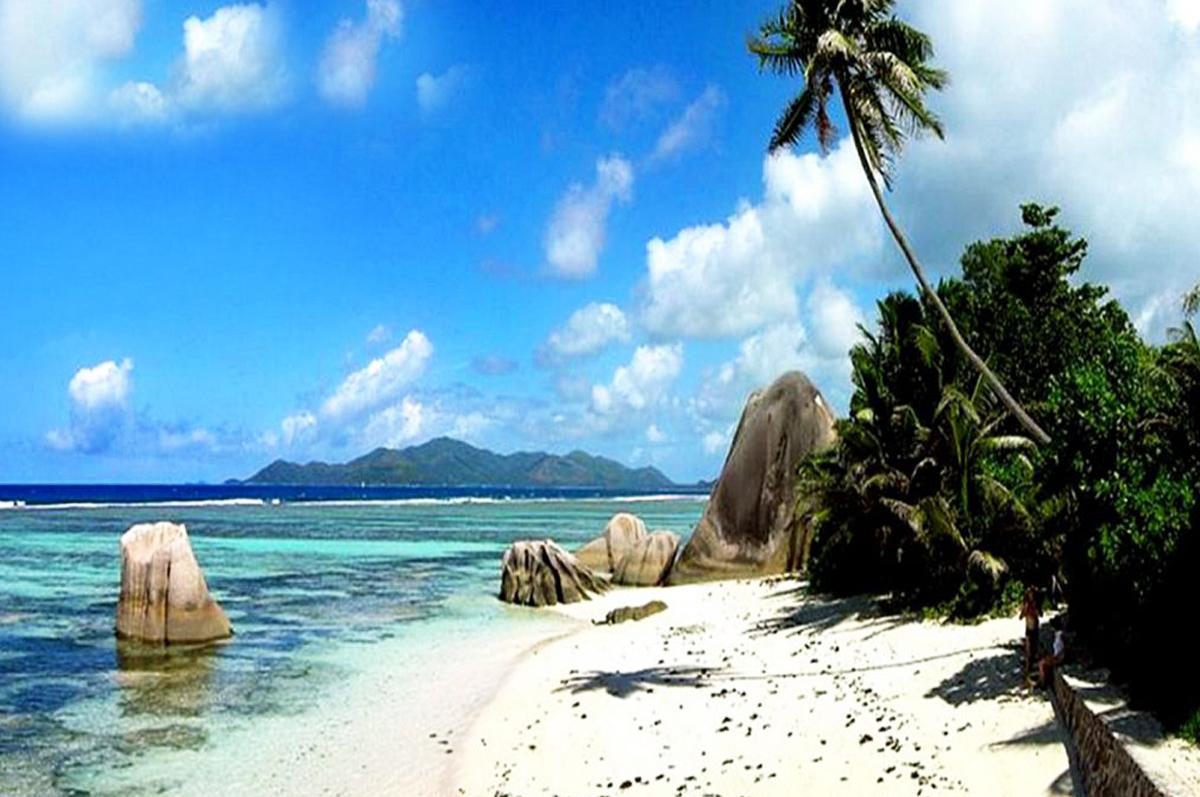 Tioman is located in the south of the east coast of Malaysia. It is the largest island from the 64 islands group in this natural reserve. The island of Tioman has several beautiful beaches. Often you can also go snorkeling right there. Some of the most beautiful beaches are private beaches of luxury resorts.
You can find one of the nicer public beaches at Kampung Juara. You can explore Tioman with a moped and search for deserted beaches. In the middle of the island it is all jungle and along the coast you will find beautiful white beaches and clear sea also. Clattering waterfalls, pristine jungle and paradisiacal beaches with magnificent blue-green water.
Tioman not only sounds like a painting, it also looks like this. It is also great diving here and you can get your driving license here quite cheaply. The sunset in Berjaya is one of the most unforgettable experiences of your life!
4. Rawa Island Beach, Johor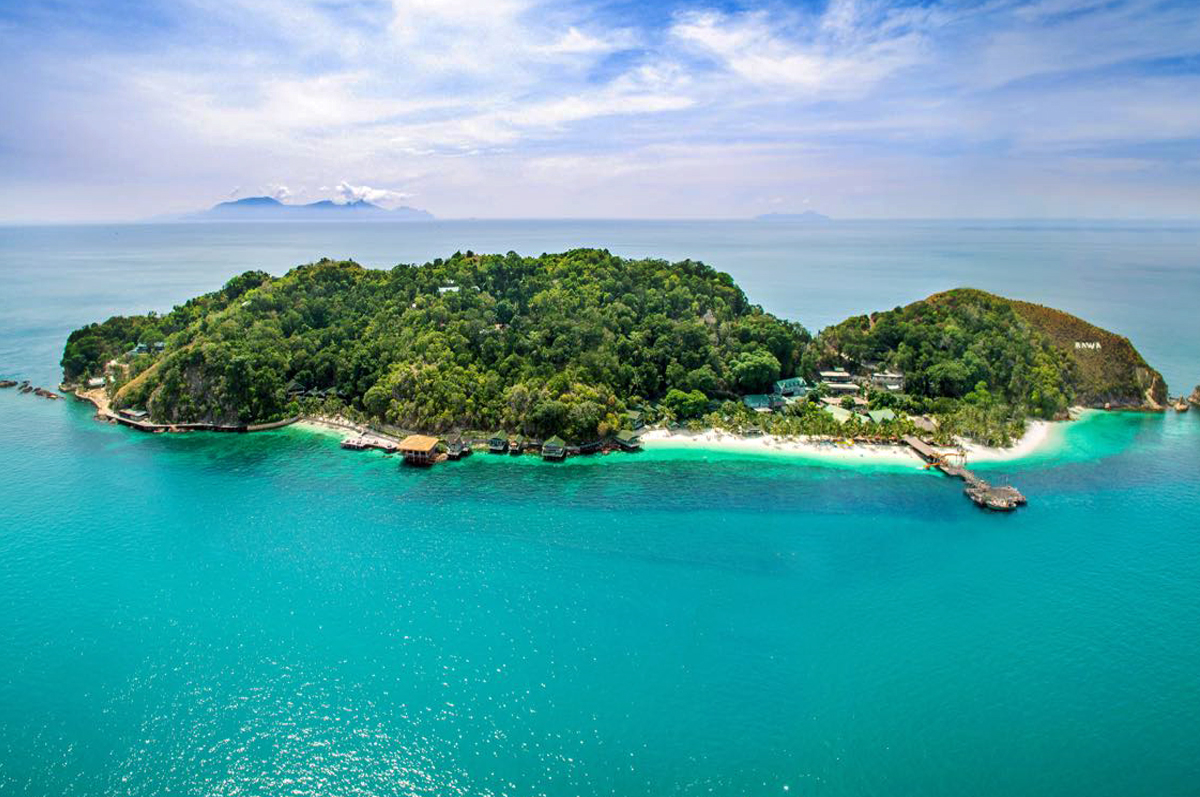 Rawa Island is known as the coral island of the east coast of Johor, Malaysia. It's an amazing island owned by the Johor Sultanate. This island has a beautiful beach known as Rawa Beach. Over the last 2 years, I've gone to Rawa Island about 3 times, so I've gotten tons of questions from friends asking me everything about how to get there and what to do there. So I'll break it down now:
About sixteen kilometers from the east coast of Malaysia is the beautiful island of Pulau Rawa. Pulau Rawa is the nicest island surrounded by coral and a clear blue sea. In addition, the beach of Rawa is one of the most beautiful in the country.
This island is close to Pulau Tioman If you want to sail to Rawa you can use the ferry. The crossing from the mainland takes an hour, but when you take a speedboat, you can reach the island within half an hour.
Pulau Rawa is a private island, you also have to pay a small amount to get on the island. However, this is certainly all worthwhile when you can enjoy one of the most beautiful beaches in the world. The popular television program Expeditie Robinson used one of the islands around Pulau Rawa as a backdrop.
The sea around Rawa is excellent for divers and snorkelers. The entire island is surrounded by the coral reef and many different types of fish. The area around the island is protected so that nature can take its course.
5. Sipadan Island Beach, Sabah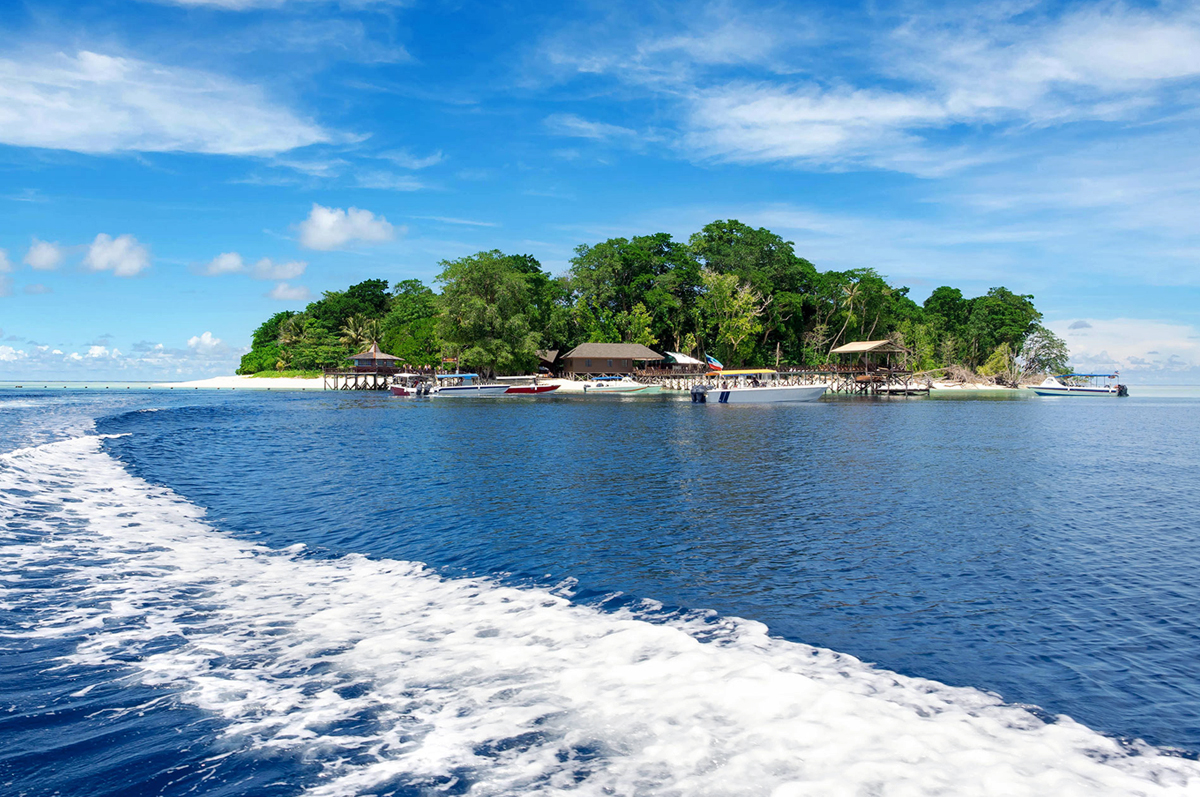 Sipadan is located in the state of Sabah, which is part of Malaysian Borneo. The island is best known to professional divers, who often call it the ultimate diving spot in Malaysia. Something special can be seen on every square meter. In the past you could spend the night on the island but since 2005 nature is well protected here.
Sipadan Island is the only ocean in Malaysia made of limestone 600 meters above sea level. Sipadan Island is called as an unspoiled piece of art while divers around the world voted the island one of the five best diving sites in the world. Sipadan is located 700 miter  from the seafront and only 12 hectares, the only marine island in Malaysia is relatively small in size. Visitors can walk around the island in just 25 minutes, but it is an attraction to the many marine life that comes from the sea floor. The island is surrounded by clean, clear sea water and has amazing marine life.
It was declared a bird sanctuary in 1933 by the North Borneo government. It was republished in 1963 by the Government of Malaysia. The island's dense forests cover a large number of tropical bird species including sea eagles, reptiles, sunbirds, starlings and star birds.
Nowadays, only 100 divers a day are allowed to go to Sipadan to explore the underwater world and dive with the large sea turtles. So you really have to be lucky. If you would like to dive at Sipadan, you can spend the night on one of the surrounding islands.
6. Batu Ferringhi Beach, Penang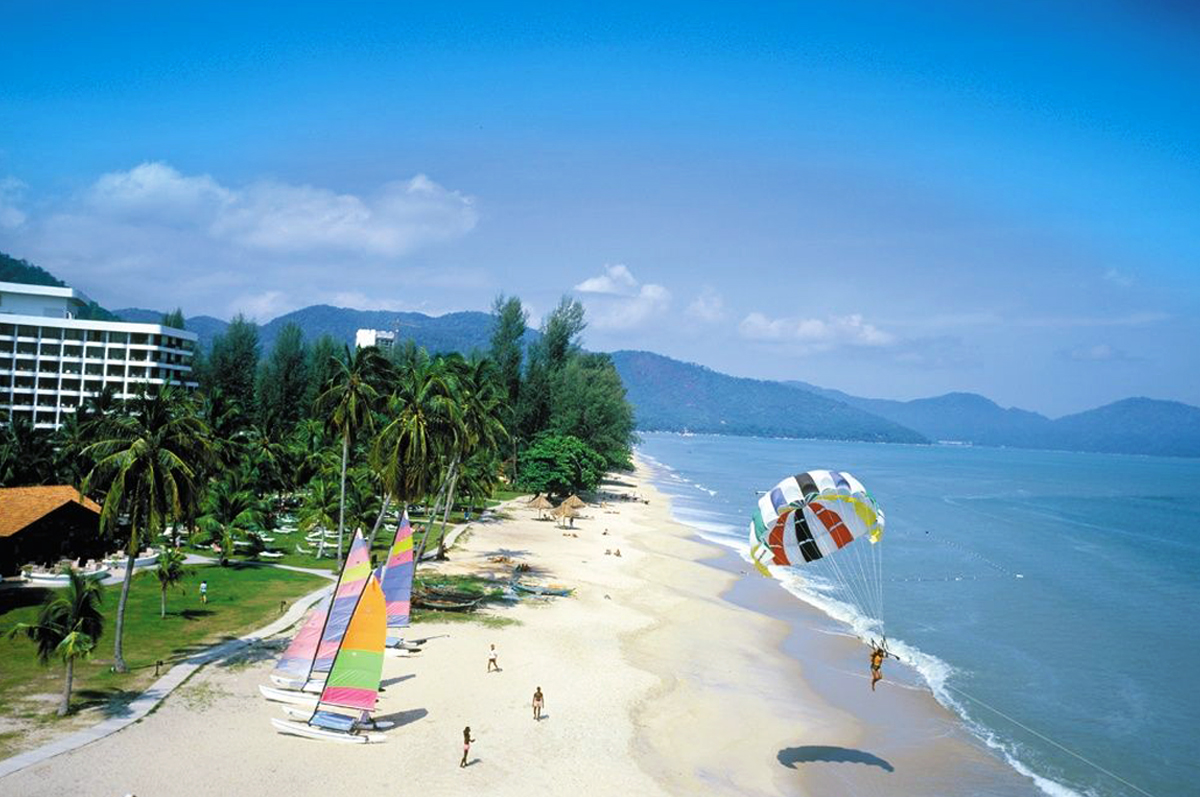 Batu Ferringhi is the most popular coastal town on the island of Penang. The beach at Batu Ferringhi is very beautiful, it's the best not to swim in the sea. The water is quite turbid, and the small jellyfish can be quite annoying.
Batu Ferringhi is originally a small fishing village. This can still be seen, when yes after the Park Royal hotel turns towards the sea. Here you will find homes of the original inhabitants of Batu Ferringhi. The beach village has a stretched beach, along with a succession of luxury resorts.
Batu Ferringhi beach especially busy on the weekends with day trippers. Batu Ferringhi has some private beaches owned by the resorts; on the other hand, it is often very quiet. Guests at the resorts usually lie on beach chairs in the large poolside garden, rather than directly on the beach. On this beach you can undertake many water-spotting activities; such as parasailing, jet skiing and water skiing.
There are also a few restaurants on the beach, where you can eat in the evening. There are also some neat guesthouses for backpackers. See the "Guesthouses" site for this. The "wet market" is still very small and is about to die out. There is also a large, shared toilet and bathing facility.
A large part of the tourists will never visit the real "old" Batu Ferringhi because more and more are being demolished. Tourist makes trips around the island because Penang is an island to never be bored.
7. Port Dickson Beach, Negeri Sembilan
Port Dickson is a beautiful beach and its one of the most attractions for locals and tourists in Malaysia! You think why? Yes because it's very nearby with the capital city Kuala Lumpur. Its located 90km south from Kuala Lumpur and 30km away from Seremban. Port Dickson is also known as 'PD', during the weekend around 45,000 people are visited on this beach. Port Dickson is visited frequently by residents from KL and Singapore.
The main reason people come to Port Dickson is the beach to enjoy! It's mostly popular among people wanting some beach time especially by those who want to escape the heat and bustle of the city. In addition, there are also many tourist attractions to explore that include an army museum, ostrich farm, lunar observatory, ornamental fish center, waterfront walk, 3D art galleries and much more.
The refreshing breeze in the Strait of Melaka and the relaxed atmosphere of the area was one of the reasons for British rulers to choose this small coastal town as a colonial seaside resort. Sir Frederick Dickson was the leader who founded PD around 1880. He was looking for a harbor, where deep-lying sea boats could moor, which could export the tin from the mine at Sungei Ujong. This tin was, until then, transported by land to Klang.
Port Dickson today has miles of sandy beaches, lined with casuarina's, palm trees and banyan trees, whose roots grow above the ground. Port Dickson has a rich range of water sports, of which water skiing, snorkeling, cannon, windsurfing and sailing are the best known. The road along the coastline is very beautiful and the sea is irresistible. He invites you to stop and take a refreshing dip. Stalls along the road offer cool soft drinks, coconuts or the juice of cane sugar.
Another point of interest is the lighthouse at Cape Richardo, which was built by the Portuguese in the 16th century. They did this to safely guide the ships to the port of Melaka. The cape is also a popular resting point for migratory birds.
Every Saturday evening a night market is held in the parking lot next to the Petronas gas station, which is approximately 4 kilometers outside of Port Dickson. You will find many snacks here and everything you need to get through the weekend well.
8. Tanjung Batu Beach, Sarawak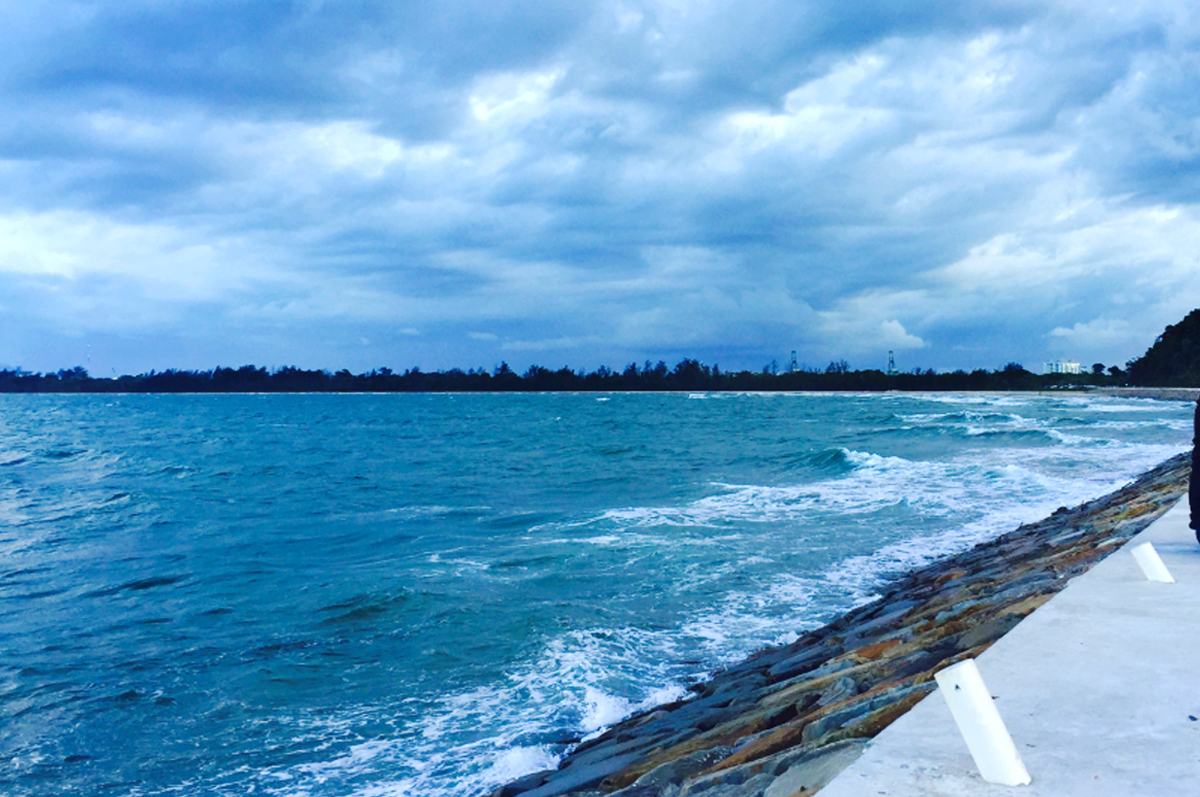 The beautiful beach Tanjung Batu is located in Sarawak. Sarawak, the Land of beach and island are welcome you to come over and visit its beautiful tourist destinations. With a historic heritage, unique lifestyle and culture Sarawak is the largest state of Malaysia. Nowadays Sarawak and the beaches of here has become a must visit tourist destination in Malaysia.
In Sarawak Tanjung Batu Beach is a local picnic and recreational spot located approximately 3 km far from the town Bintulu city. This is the most popular spot for Bintulu citizens to do other activities such as swimming and cycling. It is amazing, one of the most beautiful and romantic places for watching the sunset in the world.
Also for Bintulu citizen's this beach becomes an attraction when it comes to weekend. This is because people tend to have quality time with their families, friends or the one they loved. The beach also includes field for any activities, picnic, playgrounds and so with food stalls.
If you are planning for a relaxing passage as your next travel destination then at the beaches of Sarawak to be perfect choice, and the Tanjung Batu most beautiful beach of Sarawak will make your trips enjoyable by exploring this beach amazing view. Tanjung Batu definitely has lots of comfort avail, sun-kissed by the spread of white sand, a cool view and amazing service provided by the government for your convenience.
Are you love to spend time with your family? then Tanjung Batu beach is definitely a good place to have a family time. Don't forget to visit on a weekday! if you want to spend time with family quietly because this is the time when the beach is the least crowded. This beach brings satisfaction to the visitors when they can enjoy the amazing sunset view from Tanjung Batu beach!
9. Irama Beach, Kelantan
Pantai Irama beach is known as the Beach of Melody! got this name from the gently hushing sound of the sea breeze. Irama Beach is located in the Bachok Kelantan district about 20 kilometers from the city of Kota Bharu. Kota Bharu is the capital of Kelantan State. Then people are very hospitable, cordial in Kelantan.
Pantai Irama beach known to be the most beautiful beach in Kelantan and is a common hang out place for families and friends. The beauty of the beach does not restrict only with clear blue water but also has so many facilities available to entertain visitors.
There are many motels and hotels, public toilets and restaurants along the beaches, also water sports, boat for hire and barbeque facilities to make your visit more interesting. you should take the opportunity to visits some of the rare museums around like Islamic Museum and War Weapon Museum. Also, you can plan to visit "The Grand Palace" one of the oldest palaces around has more than 150 years of history.
If you want to escape the bustle of the city of Kelantan then it is an idle destination come to this beach. You may want to be calm and you can lose your workload. Who wants to spend quality time with their family, this beach can be a destination for your family time. Dining is not to worry as there are many eateries around this beach.
The beach is ideal for bathing and also for playing or holding activities. These beautiful beaches and breezy seawater are captivating and stunning as far as the eye can see.
The unique fact about this beach is its position overlooking the South China Sea and has been elevated to prevent erosion. So this Irama Beach has become a major tourist attraction and destination in Kelantan.
10. Bagan Lalang Beach, Selangor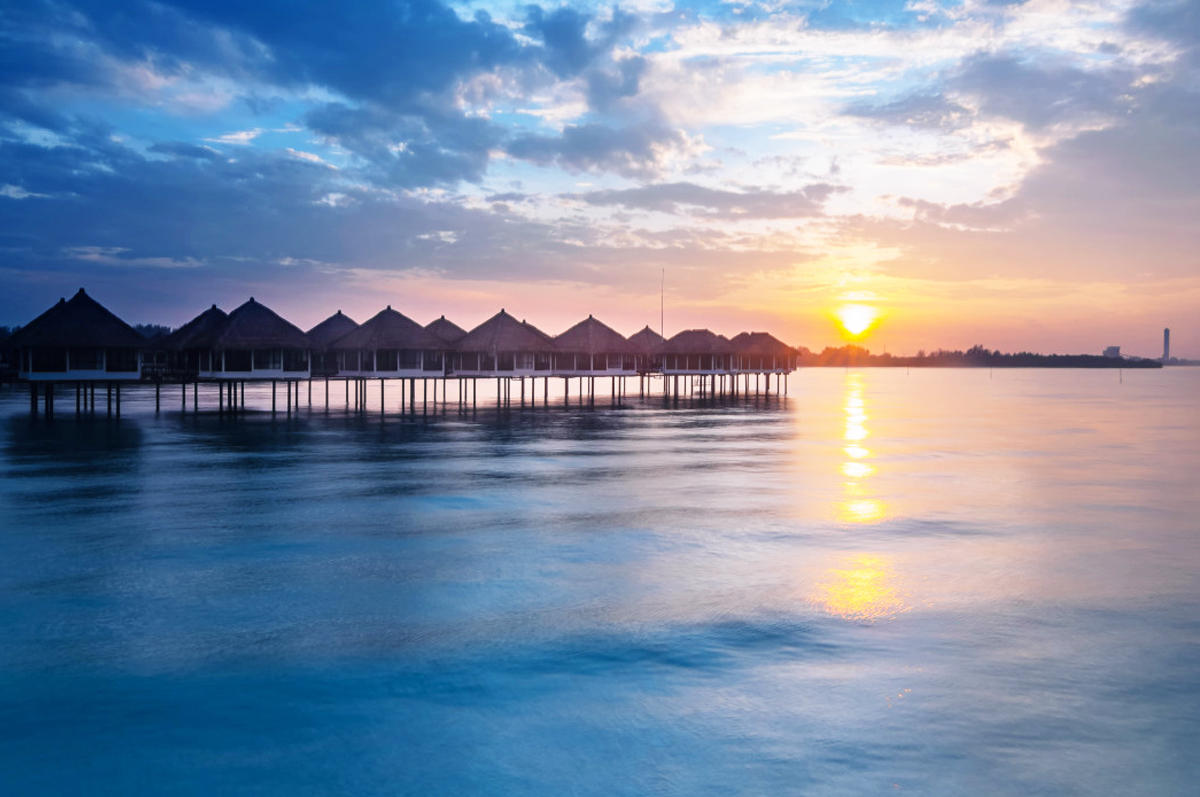 Bagan Lalang is one most attractive and beautiful beach in Malaysia. Bagan lalang is likely the best beach of southwest coastline Selangor and one of the closest beaches at the capital city Kuala Lumpur, also its located just about 25 minutes driving distance from KL International Airport and the Sepang International Circuit.
The beach is well stocked with essential amenities and is ideal for with family! you can bring your family and friends here on the weekends to spend time with fun activities like 'bbq', camping and picnic activities, sand playing, kite flying, and much more.
The beach is also full of other activities such as kite flying, playground, baseball, volleyball and beach football. If you want to play kite, here is a shop that sells a variety of colorful kites. Do you like to eat seafood like me? here you taste good with fresh seafood while enjoying the relaxing beach breeze.
Camping activities are also best done here, you can sleep with the sound of seawater as earplugs and inhaling fresh air. Most importantly, you and your family can create wonderful memories for something different from the ordinary.
In addition to enjoying the scenery and having fun in the beach area, you can visit a row of shops along the coast to see the sale of various items such as shoes, clothing, kites and more.
Let's Watch a Video of Best Beaches in Malaysia!
Final Words
Now pack your backpack and catch your flight to enjoying and exploring beautiful beaches in Malaysia as your next travel destination. In this blog we pick the beaches in Malaysia from the different destinations of the whole Malaysia, so we can't catch some more amazing and beautiful beaches form the same area has like Langkawi, Sabah and Sarawak. I hope all these beautiful beaches in Malaysia and so many beautiful places to visit Malaysia will make your travel memorable.