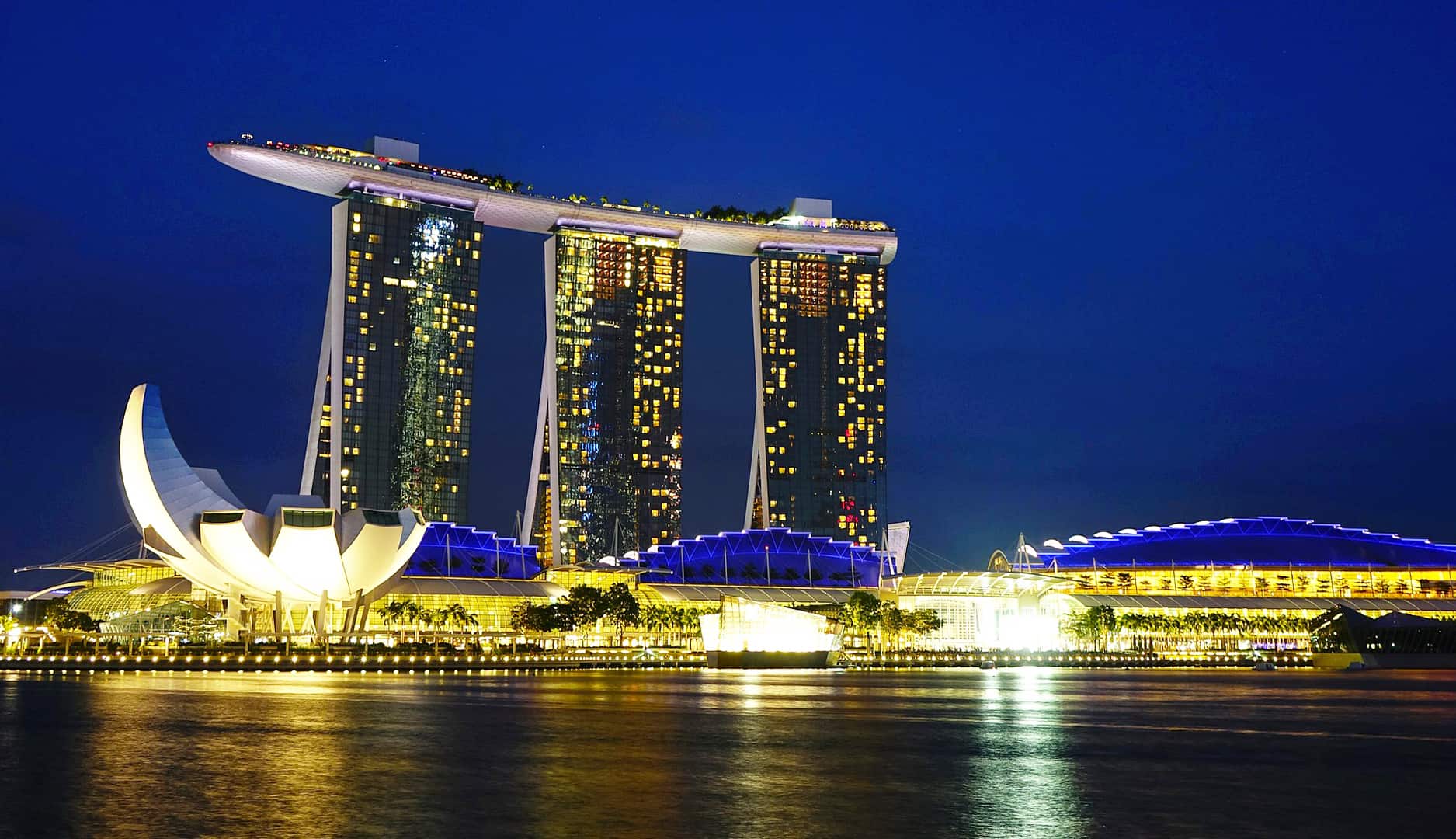 Although Singapore's weather is warm and tropical for most days of the year, some times of the year are slightly better for visiting Singapore. Depending on your priorities, you will have different "best" times to visit. Here are some examples of the best time to visit in Singapore depending on the purpose of your trip.
Singapore is the perfect travel destination for a shopping getaway, family trip, or things to do. Singapore's multi-culture is also lighted in an array of festivals all through the year, so you can enjoy the local traditions no matter when you visit.
Weather Overview of Singapore
In Asia's most beautiful country Singapore you can experience hot & humid weather all year round year. Singapore weather can range between anything from pleasant hot and sunny days to cats and dogs which will cause you to second guess your decision to visit this rainy netherworld.
Although Singapore has become one of the most visiting travel destinations in the world, In the months of February to April is less rainfall than other times of the year. While you are never quite in the clear in Singapore, a higher chance of sunny days and lower cloudbursts can go a long way in letting you experience all the top Singapore attractions with less hassle.
Best Time for Seeing The Sights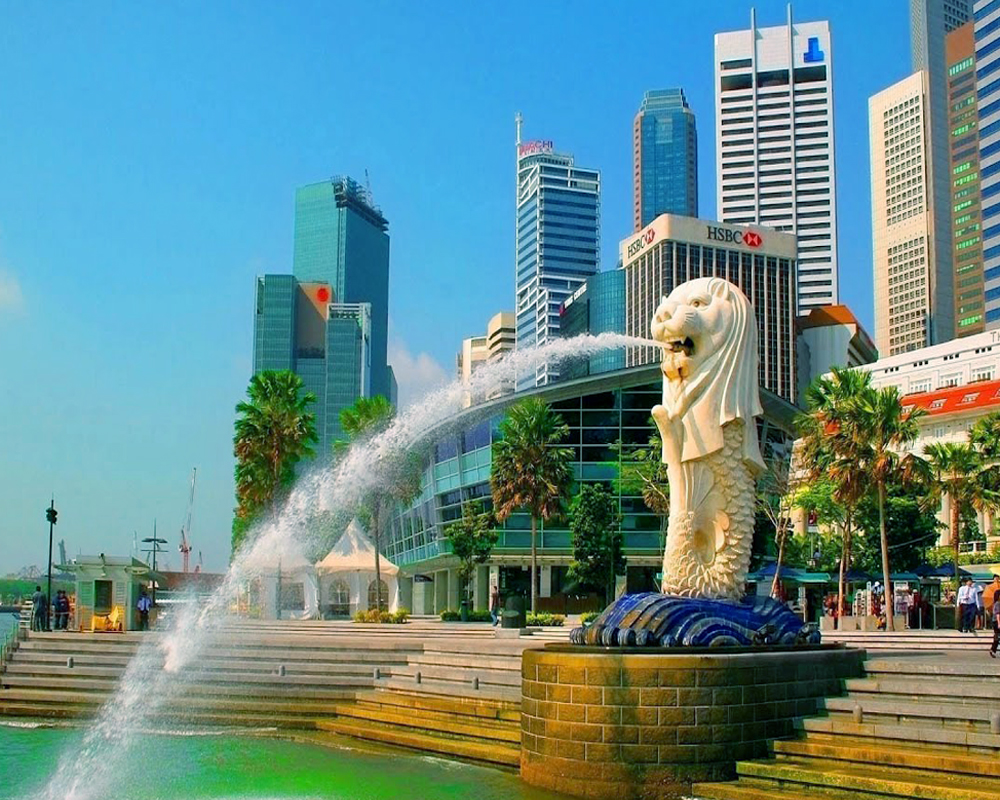 When it comes to visiting Singapore for sightseeing there isn't necessarily a particular season that is the best. The best time to visit in Singapore for sightseeing is most of the year, apart from the hot summer season. There are certain times of the year when events and holidays can increase crowd levels and hotel prices, which are already quite expensive.
Weather-wise it doesn't vary much but the winter months can be a lot wetter and the summer months can be slightly hotter than the average temperature (Between May and September). Additionally, in the summer there can be smoke from fires in Sumatra that can cause eye and throat irritation. Many residents will wear masks when the smoke is at high levels, but for tourists, it is a good season to avoid.
In terms of the time of day to visit attractions, the morning is the best choice. The sun is not at its peak yet so it can be a little cooler and the crowds will be lighter. You can then take an afternoon break and come back out again around 5-6 pm when the weather has become more bearable.
Best Time for Shopping
The advantage of indoor malls in Singapore is that they are air-conditioned year-round, but there are certain times of the year when you can get the best deals. The best time to visit in Singapore for shopping is during the Great Singapore Sale, with discounts up to 70% off. The hours of shopping are also extended to allow for lots of time to search for bargains.
This occurs for eight weeks between the end of May and July. Other great shopping times include after Christmas and in the New Year, where lots of promotions are on offer.
If you would like to do your shopping in Chinatown, the best time is in the later afternoon and evening. The best time to visit Chinatown is actually before Chinese New Year as they will be decked out in preparation for the celebration! The shopping district is filled with beautiful lights and stalls selling all sorts of wares related to the event!
Best Time for Festivals
If you don't mind the crowds then visiting during Singapore's festivals and special events can be a really fantastic time to visit. Every year in August Singapore celebrates National Day on August 9th. This celebration commemorates the countries independence from Malaysia in 1965 and is filled with fun cultural dances and fireworks; you can also see a big National Day Parade.
September is a great time for the Lantern Festival which sees lion dancers in Chinatown and the whole area filled with novelty animal lanterns! It occurs of the 15th day of the 8th lunar month, during a full moon.
Best Time to Ride The Singapore Flyer
Ferris wheel is one of the best attractions that come with humanity. First, it's safe and not scary. Second, incredibly beautiful. Even nondescript city with a bird's eye suddenly becomes incredibly attractive, spacious and slightly mysterious coffin filled with air, and improves mood.
The Ferris wheel in the world is located in the city state of the Republic of Singapore. It is called the Singapore Flyer ("Singapore Bird") and rises 165 meters above the ground. From the highest point of the wheel, you can see the district on the territory of 45 kilometers and even the neighboring islands of Malaysia and Indonesia.
Everyday tons of tourists come to see this "bird-eye" among them many travelers feel the view of "bird-eye" the formula one circuit is a highlight.
Best Time For Price
There are certain times of year that are better for the bargain vacationer. The high season occurs from November to Early January and June to July, due to holidays and the Great Singapore Sale. The winter season also has noticeably a little bit more rain. The middle season where it isn't as crowded in from mid-January to May.
The low season is from August-October when the summer traffic is dwindling. This is apart from mid-September when the Singapore Grand Prix draws larger crowds.
Wrap-Up!
Overall, deciding on the best time to visit in Singapore depends on what you are looking to see. If you are a bargain traveler who is not interested in any particular events, then September-October is the best time. If you are looking for a good shopping trip then May-July brings the Great Singapore Sale. If you would like to avoid rain then it is best not to visit during the winter months. Whatever time of year you visit, there is so much to do in Singapore. From culture to modern shopping facilities and festivals, they have it all! so let's pack your bag for amazing Singapore as your next travel destination.